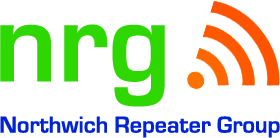 MB7IDC and GB7SJ will be linked to NWFG (Northwest Fusion Group on Allstar)
GB7YZ UHF Fusion is now Live and linked 24/7 to YSF GB7SJ reflector
March 2019
GB3SJ VHF Allstar (47000) linked to HUBNet is on air. Feb 2018
GB7DJ Is Now Live !!
GB7SJ has had a frequency change. NOW linked to GB7YZ
| | | | | | | |
| --- | --- | --- | --- | --- | --- | --- |
| Callsign | Band | Chan | Output | RX1 | CTCSS | Mode |
| GB7YZ | 70cm | DVU38 | 439.4750 | 430.4750 | | Fusion YSF GB7SJ |
| GB7SJ | 70cm | RB07 | 433.1750 | 434.7750 | 103.5Hz | Analog/Fusion |
| GB3SJ | 2m | RV55 | 145.6875 | 145.0875 | 103.5Hz | Analog/Allstar Linked |
| GB7DJ | 70cm | DVU53 | 439.6625 | 430.6625 | DMR/3 | DMR |
GB7DJ up and running on the DMR Brandmeister Network
GB3SJ is used for the MIDCARS Net every Tuesday evening at 8-9pm
"Mid Cheshire Amateur Radio Society "MIDCARS"" Club Net every Tuesday evenings from 8-9pm on GB3SJ and ALLSTAR node 47000
Welcome to GB7SJ repeater website.
Repeater Output is on 433.1750mhz and input is 434.7750mhz (+1.6mhz) with 103.5hz CTCSS tone.
If you want to use GB7SJ repeater on Fusion digital please wait for the carrier to drop before transmitting on DN or VW (Fusion Digital modes)
More information can be found here in the future regarding codes etc for internet link this repeater.
GB7SJ is now linked to GB7YZ in Mold in Fusion mode.
BIG THANKS to G7RPG for helping me make that happen!
https://www.facebook.com/groups/523682941106278/
If you want to get on Allstar and don't want the hassle of building a microhub why not buy something ready built by Peter.G7RPG